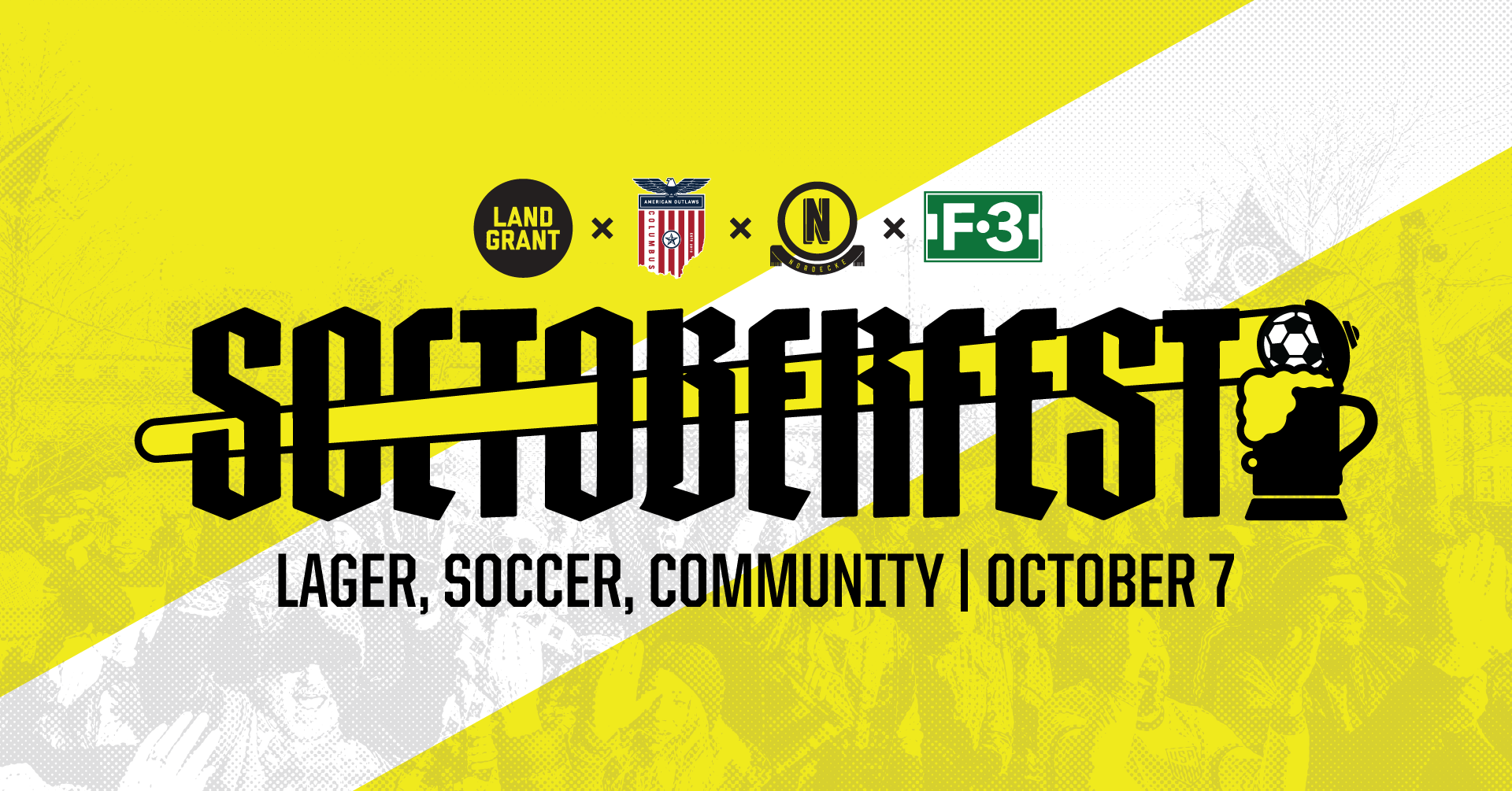 When
October 7, 2023    
4:00 pm - 10:00 pm
Details
We are excited to be a partner for Soctoberfest, in collaboration with American Outlaws Columbus, Final Third Foundation, and Land-Grant Brewing Company.
Celebrate the start of fall with us on 10/7 at the Land-Grant Beer Garden for an Oktoberfest-inspired Columbus Crew watch party! There will be SEVEN lagers on tap, including a special collaboration, AO Columbus Rauchbier. Join us for a day of fun, starting with the OSU game in the afternoon and leading up to the Columbus Crew vs. Atlanta United at 7:30pm. Limited-edition Beer Steins, a stein hoist contest, and great company will make this event unforgettable!
No festival is complete without food. We have Late Night Slice serving up hot pizza, AND Ray Ray's Hog Pit coming in with a special item on the menu: Pork & Kraut (which you can only find on New Years Day). You won't go hungry!
Like last year, there will be raffles with giveaways from various local partners. All money raised from these raffles will go towards the Final Third Foundation Soccer and Literacy Program and other AO Impact initiatives. In addition to the raffles, AO Columbus will be Land-Grant's community partner of the month for October.  A portion of all beer sales through the end of October will go on to help support those organizations as well.
Check out the Facebook event or Land-Grant's website for all the details!
12:00pm OSU game on the big screen in the beer garden
Music from Wave Runner Surf Club and DJ George Brazil after the game ends
4:00pm the Oktoberfest fun begins!
7:30pm kickoff in Atlanta